You can earn Yoga Anytime Badges by participating in various activities on Yoga Anytime. Badges are meant to serve as a fun motivator to complete a certain show or challenge and are a helpful way to track your Yoga Anytime journey. Here are some of the ways you can earn a badge:
Completing your profile
Watching certain numbers of practices
Regularly watching videos
Making forum comments
Completing a Yoga Challenge
Completing years of membership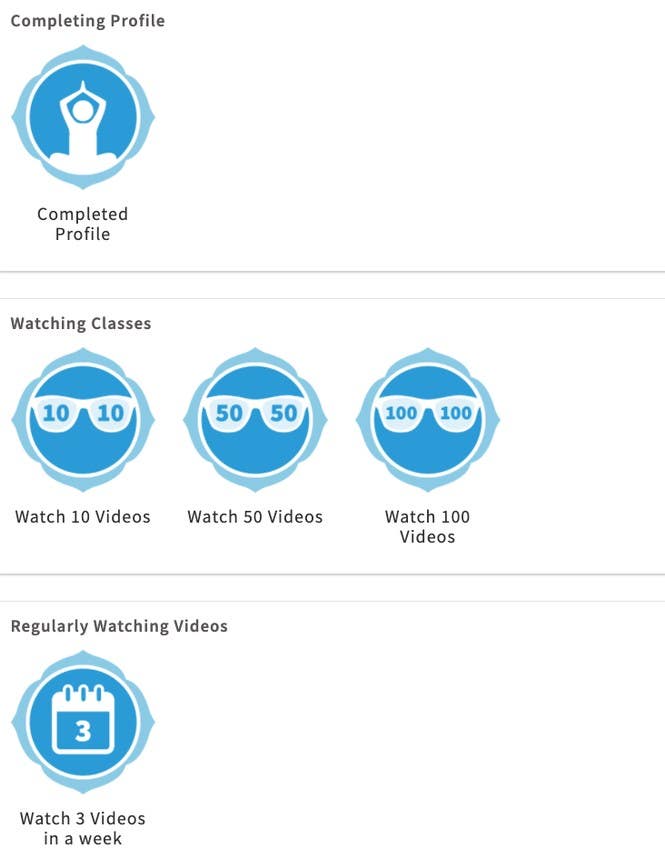 If you have any questions or comments about our badges, please contact us here.